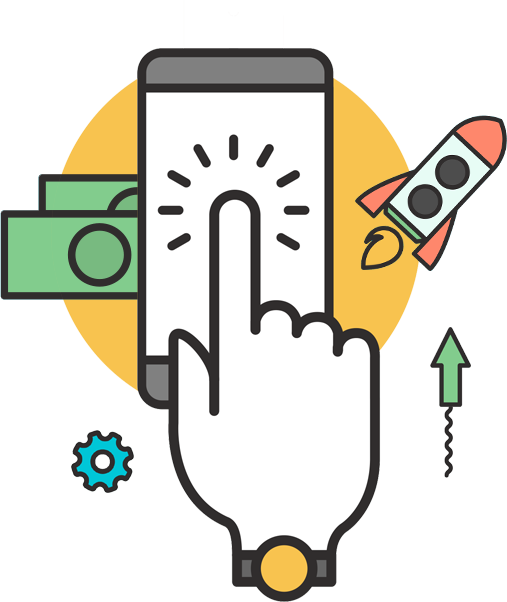 PPC Marketing
Pay-Per-Click (PPC) is an internet marketing representation with the help of which advertisers display ads for their services and pay a fee whenever their ads get clicked. All you need to do is target the relevant keywords for search engines. But a lot of efforts goes into building a perfect PPC campaign.
Search Advertising
Search advertising is one of the most common forms of PPC and essentially used by every digital marketer. It is a form of paid advertising technique in which the keywords you have paid for, are displayed in search engine whenever someone searches for the services.
Display Advertising
As there are a lot of options in digital media, user sees exactly what it wants to see. The best you can do is to present yourself in the manner the user find it relevant. This is effectively done by display advertising.
Social Advertising
PPC is not just limited to search engines. There are various other pages where it can be done. One of the most important is social media. Almost everyone who is online is on social media and PPC has taken advantage of this fact. It can be considered as a form of PPC which solely targets social media platforms.
Lead Generation Campaign
Starting a PPC campaign may look like a cakewalk from the offset but when you actually get on with it, you realize the challenges that come with it. For a lead generation campaign to go on smoothly, there is need of tracking conversions completely and the ability to differentiate sales leads from other conversions.
Social Advertising Projects
Successful PPC Remarketings
Successful PPC Remarketings